Organisation
Get to know the organising committee of 2020 with the motto: "Hesje, boompje, feestje"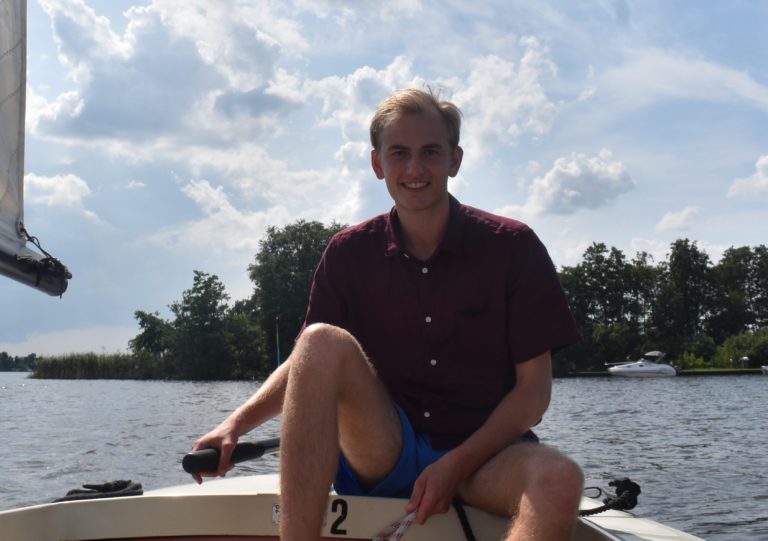 Hi everyone!
My name is Thomas Vogelaar and after last year being the treasurer, this year, I have to honour to be chairman of the organizing committee. I'm 21 years old and am in my first year of the Master Food Technology. I love playing all kinds of sports, like running (at Tartlétos), tennis (and having drinks at Walhalla), squash, swimming and cycling. After experiencing how such an event is organised, I decided to give it another go. The Veluweloop is one of the best event there are and I am very much looking to organise it this year as well.
See you on the 10th of October!
Hi, my name is Noortje.
Even though I am only sporadically sporty, I never pass up an opportunity to join a sportive experience. During my youth, I played field hockey and rode horses, but nowadays I have joint the knotsball competition with friends. If I have the chance, I love to go snowboarding or windsurfing. Besides, when I am on the beach I like to bring a kite of 2 or 3 meters wide. But something I would still love to learn is kitesurfing and surfing. Besides these sportive activities, I have a big passion for food. I therefor study food technology, with specialisations in product design and gastronomy. Outside of university, I work in the hospitality branch and brew kombucha, at home and at work. I am always looking for fun projects and activities, which is how I came to be part of the Veluweloop committee.
I look forward to make the 39th edition a big success!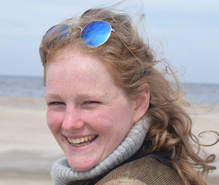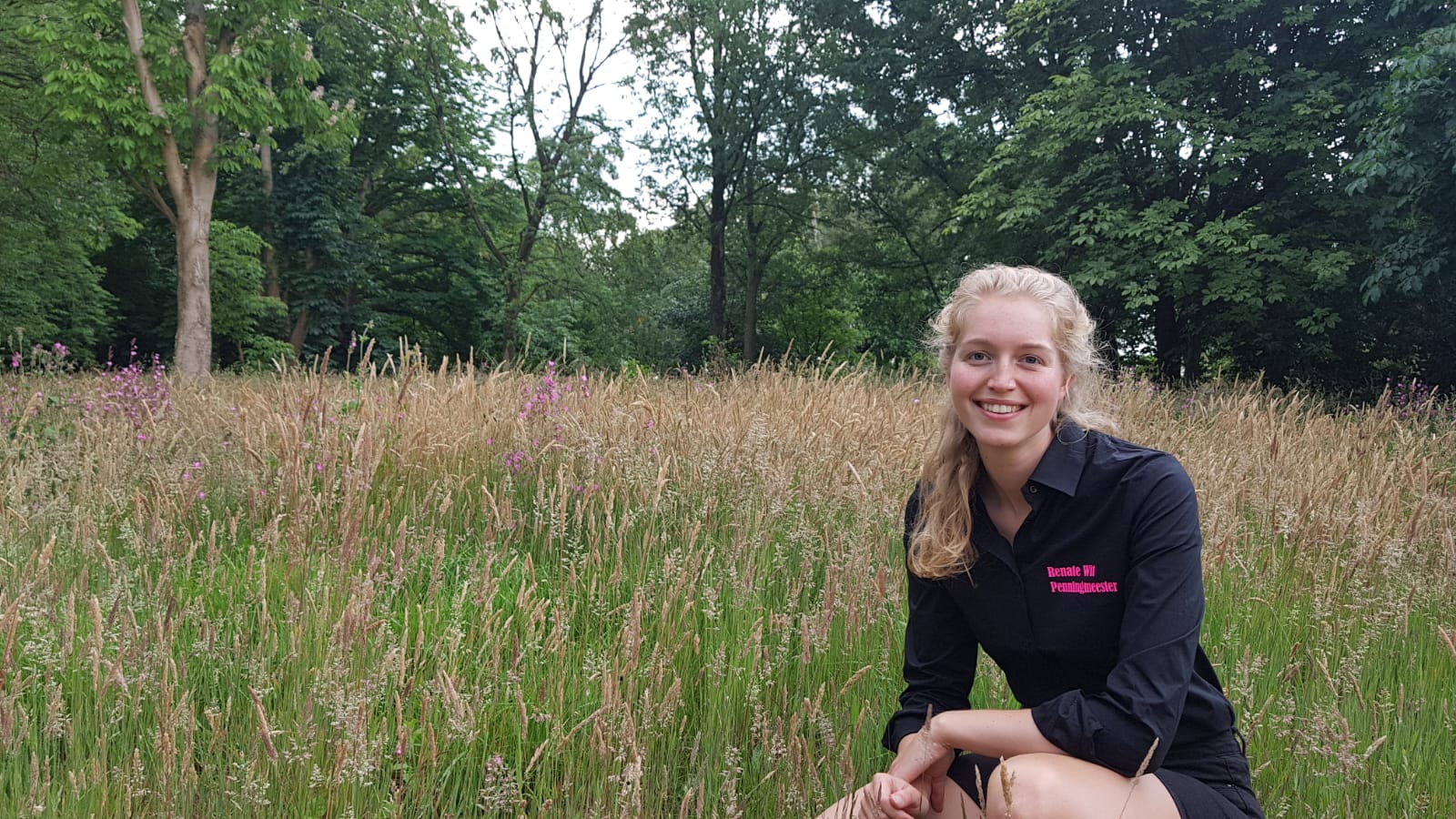 Hey!
My name is Renate Wit and I am doing the master Nutrition and Health at the Wageningen University and the master Health Sciences at VU Amsterdam. In daily life I like to run and I have a great love for (cooking) nice food. After the success of the Veluweloop last year, I think it would be a lot of fun to be able to organise another beautiful running event in nature. This year I am the treasurer and therefore I am mainly concerned with the finances. Hopefully we will see even more teams than last year and together we will make a success of this beautiful running event.
Until October 10th!
Hi!
My name is Roos van 't Spijker and together with Daan, I will be responsible for the publicity regarding the Veluweloop. Currently, I am a master student Nutrition and Health at the WUR. I love sports in general, and in my free time you can find me doing all kinds of them, from swimming to playing squash. Organizing a big sport event like the Veluweloop seems like a lot of fun to me, and I was very happy to join this committee! I never participated in the Veluweloop myself, but I am enormously looking forward to making this edition special.
See you on October 10th!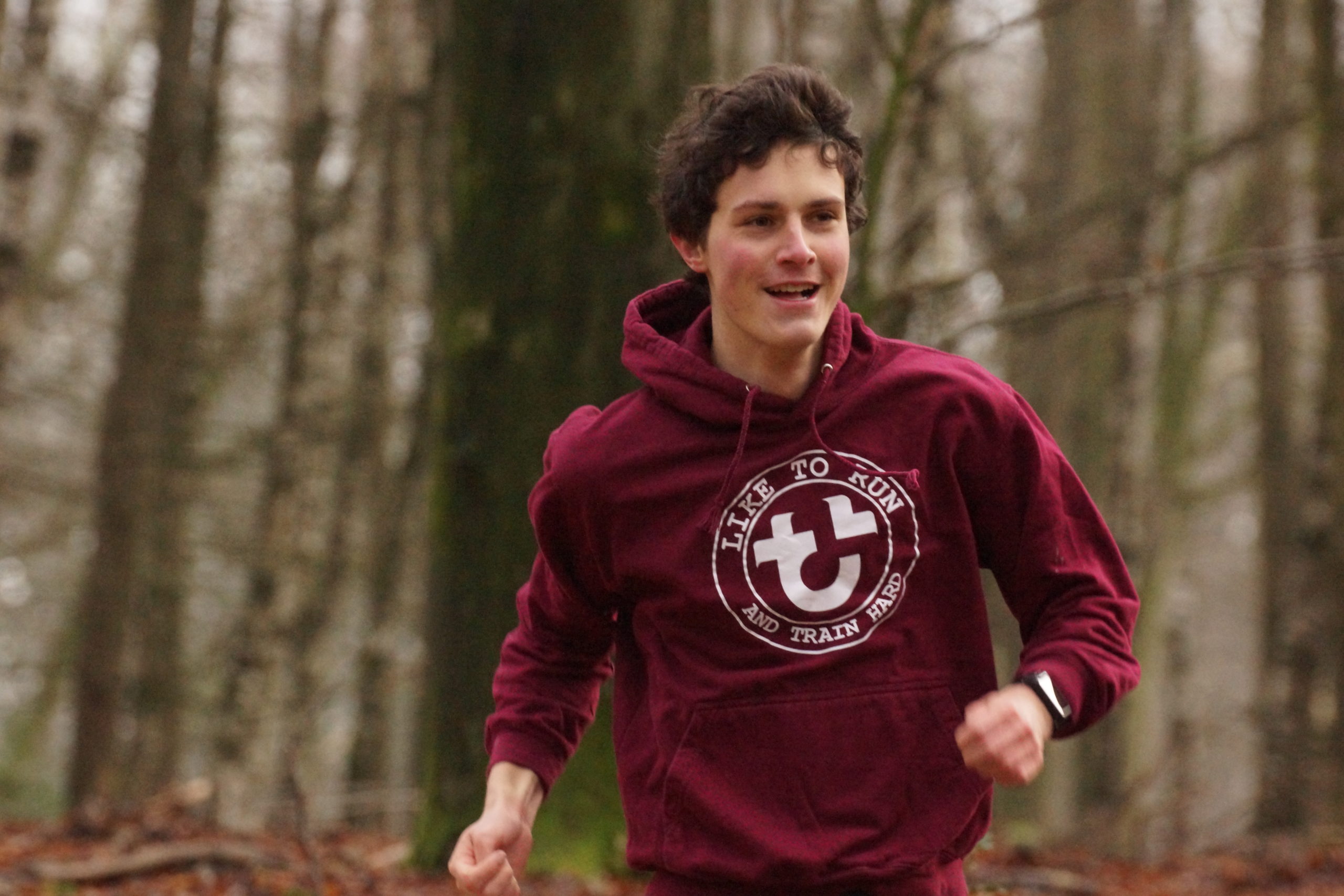 Hello everyone!
My name is Daan Reijnen and I am 21 years old. I am currently in the third year of my bachelor Health and Society. Together with Roos I will be responsible for public relations. I am also a fanatic runner and an active member of the student athletics association Tartlétos. In 2018, I was asked to join the Veluweloop committee and now I have started my third year as a commissioner.
I hope to see you all on the tenth of October!
Hey,
This is my second year in the committee! This time, I am responsible for the sponsoring. Currently, I am in the first year of the master Climate Studies. Long before I started my studies in Wageningen I was often present at the Veluweloop to support my parents. I have a great passion for sports in genera land running is definitelya big part of that. So far, I joined the Batavierenrace every year with a lot of fun, but I have never run the Veluweloop. Despite, I am very enthousiastic, partly because of the beautiful track. The incredible nature of the Veluwe makes this event very special for me. I am looking forward to the next edition en together with the committee we make the best of it!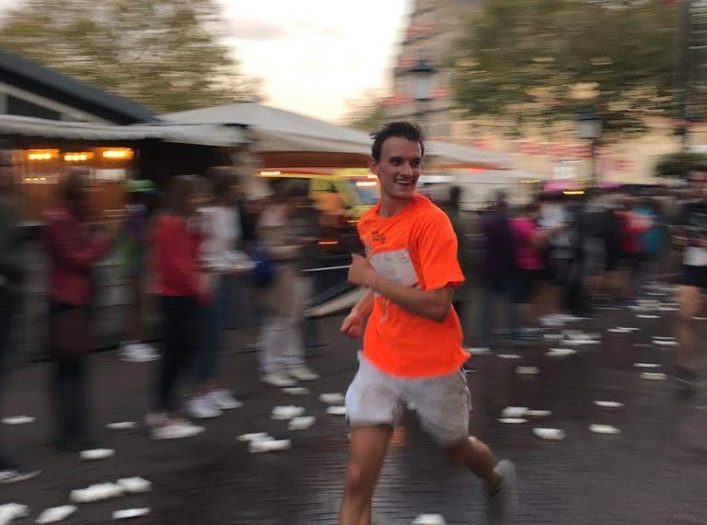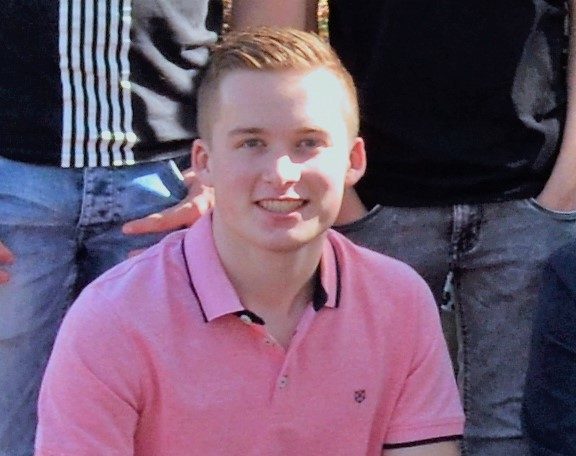 Hi everyone!
My name is Luc van Bommel. I'm 23 years old and in 2020 I'll be the volunteer coordinator for the 39th edition of Veluweloop. Being the volunteer coordinator means I'll be in touch with people who make this event possible. Furthermore, I ensure that all the volunteers are properly instructed and that they have the right materials. I started in Wageningen studying for Master's Climate Studies in the academic year 2019-20. I love sports because of the physical element and the competitiveness. I started running recreationally just recently, preferably in a natural area. For this reason, I didn't have to consider joining the organisation committee long, also because I like organising such a beautiful event with a nice group of people.
I'm looking forward to the coming edition of Veluweloop and hopefully we'll see each other on Saturday the 10th of October!
Hello!
My name is Wouter Aben and this year I'm also member of the organizing committee. I'll be one of the two race commissioners and therefore will be responsible for the route of this year's Veluweloop. After competing just once the Veluweloop is still relatively new to me, however I'm more familiar with running and the Veluwe itself. While studying and living in Wageningen I often spend my time off running in the forest next to Wageningen and when possible I also hop on my bike and then it is a privilege to have an area nearby like the Veluwe. This all makes that I'm looking forward to contribute to the next edition of the Veluweloop!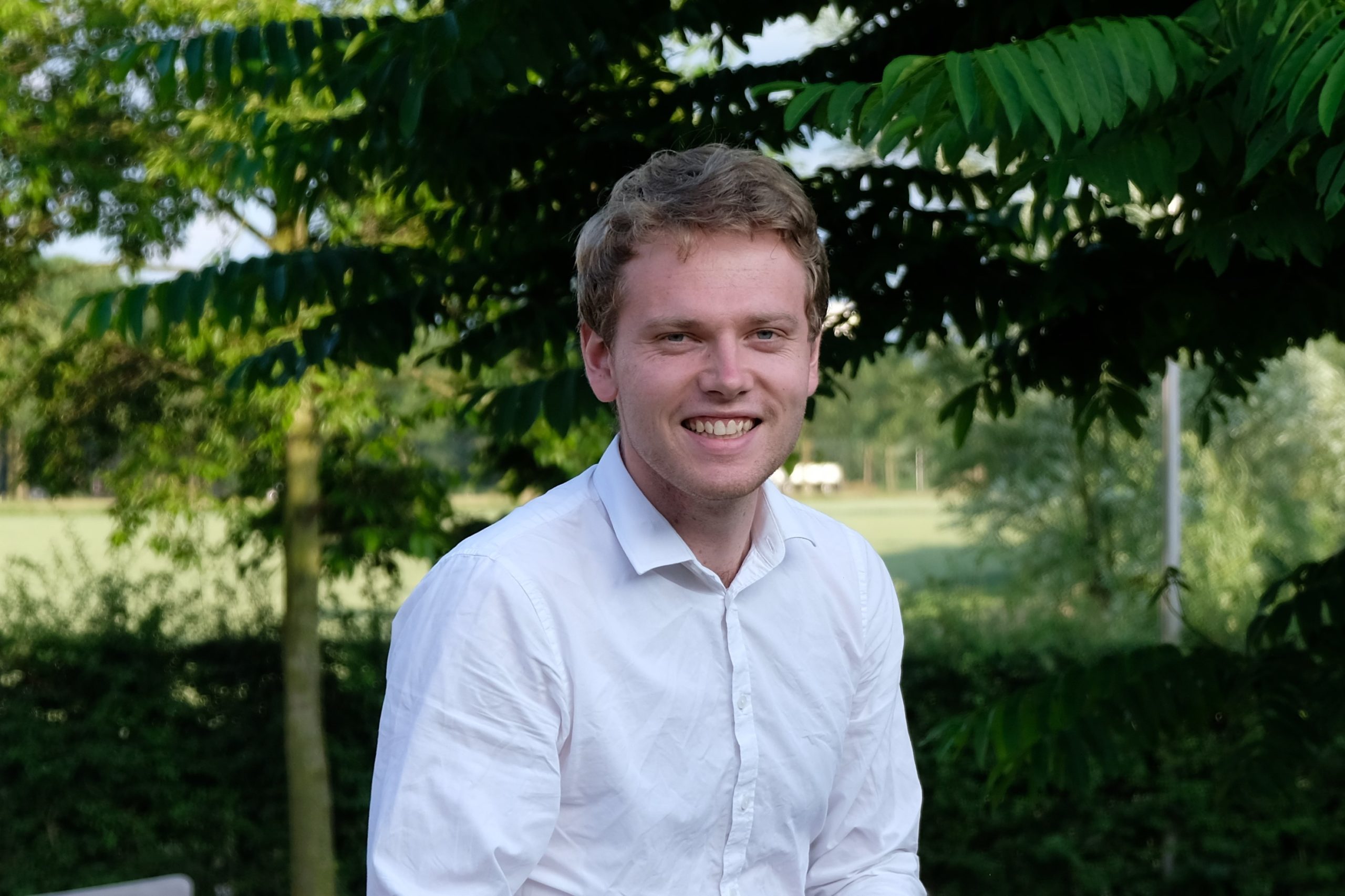 Hey everybody,
My name is Floris Dautzenberg, I'm 22 years old and I'm in my bachelor Molecular Life Sciences. This year I have the honour to be one of the committee members to fulfil the new function Commissioner of Contest. I like organising activities as well as doing board tasks really much and that's why this isn't the first committee which I started with. Two years ago, I have organised open parties with the External Activity Committee at SSR-W. Besides, I'm the treasurer of G.T.C. Walhalla at the moment. As a sport, I mainly play tennis. Running I actually hardly do, but I did participate in the Batavierenrace two times and I liked it very much. When Jeroen and Thomas asked me if I ever had considered joining the organisation committee of the Veluweloop too, I noticed I never did. However, I'm always open to new experiences in organising and this is something completely different compared to which I did before. That's why I joined the committee. I'm curious about the experiences I will get by organising the Veluweloop. I hope I'm going to experience a lot of beautiful moments with my committee members and I hope I will learn a lot of things. It would be great if we are able to make it a wonderful event with the whole committee this year and I hope to see a lot of teams!
See you on Saturday the 10th of October!